Work In Progress
This is here to help you traverse Digital Haunt.
______________________________________________________________________________________

This is here to help you through DH by clicking these tabs.
Hyperlinks
Edit
Even though there are these tabs, some pages are hidden, and you have to find them through other pages using hyperlinks.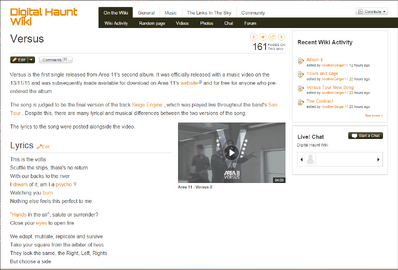 The hyperlink leads to here ==>
Search Bar
Edit
You can also use the search bar to find pages.

---
If you still have questions feels free to post in the comments section or in the forums and someone will get back to you!
Ad blocker interference detected!
Wikia is a free-to-use site that makes money from advertising. We have a modified experience for viewers using ad blockers

Wikia is not accessible if you've made further modifications. Remove the custom ad blocker rule(s) and the page will load as expected.